Skip Global navigation and goto content
It's a New Day in Public Health.
The Florida Department of Health works to protect, promote & improve the health of all people in Florida through integrated state, county & community efforts.
Skip MegaMenu and goto content
Left navigation requires javascript to be enabled in your browser.
About COVID-19
Florida Department of Health in Monroe County
 

Mailing Address

1100 Simonton Street 

Key West, FL 

33040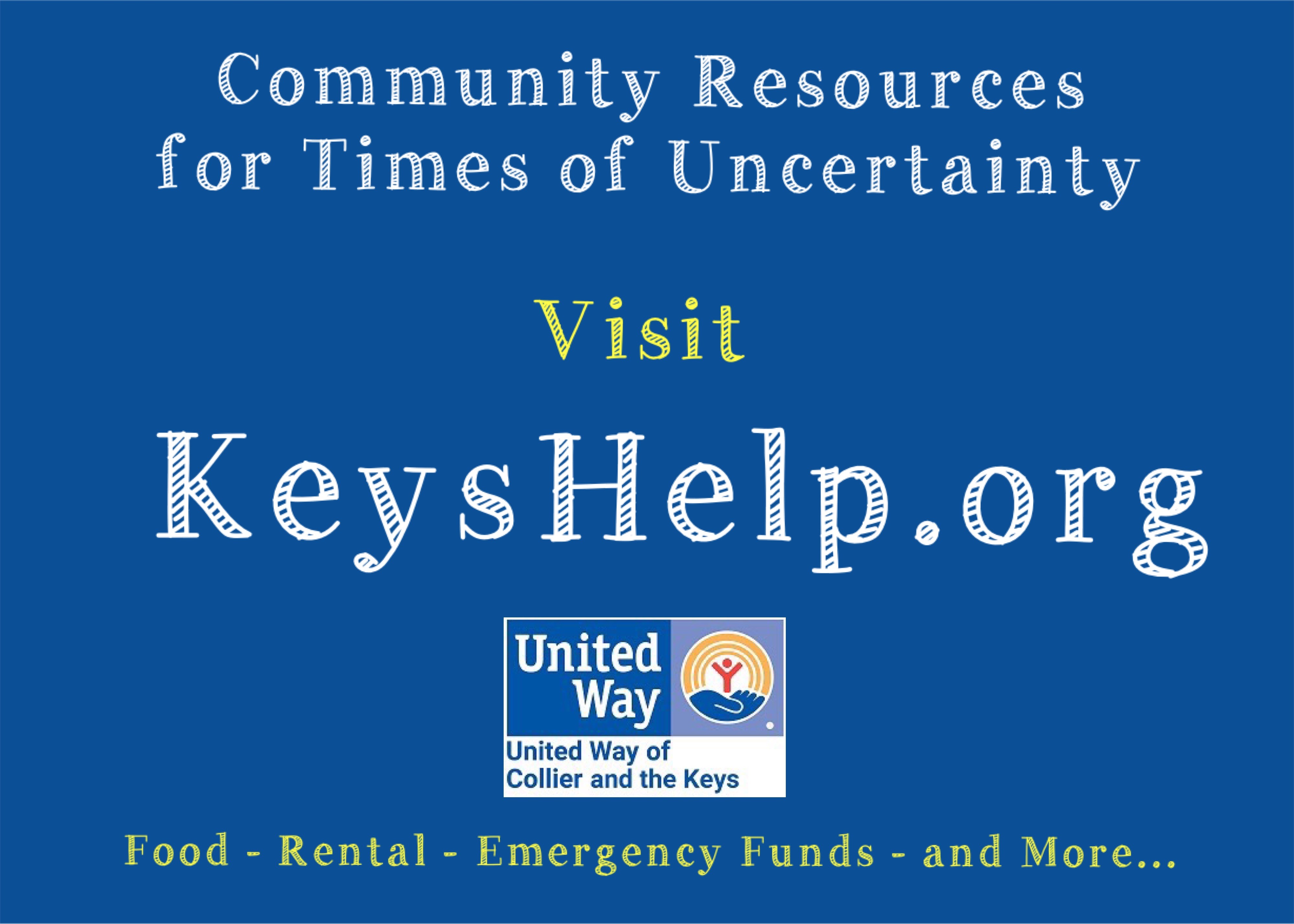 FAQs - What to do if you have COVID-19; or have been in close contact with someone who has COVID-19
Updated 9/10/2022
Key Definitions
Close contact: is defined as someone who was within 6 feet for a total of 15 minutes or more within 48 hours prior to illness onset of a positive person, regardless of whether the contact was wearing a mask. OR you had direct physical contact (handshake, hug, kiss etc), OR you shared eating or drinking utensil.
Symptoms of COVID-19: common symptoms are like that of a common cold/allergies for some. This includes: Sore throat, runny nose/congestion, headache, fatigue, muscle aches, fever, cough, difficulty breathing, and nausea/vomiting/diarrhea. These symptoms will NOT all be present, and people may only have a combination of 1-3 of the above symptoms.
I am feeling sick what should I do?
Quarantine immediately from the public and others in your household by isolating in a separate bedroom if possible. Follow up with your primary care doctor and seek COVID-19 testing if needed.
Where can I get tested?

I tested positive with an over the counter at home test; what should I do? 
Please contact your health care provider for further guidance.
Home tests are not reportable to Monroe County Health Department. If you have general COVID questions, please call 305-293-7500, leave a message, and someone from the Monroe County COVID-19 Team w-ill call back as soon as possible.
I tested negative and do have symptoms; what should I do?
If you have a negative rapid antigen test, please seek out additional testing with a PCR. PCR testing is the "gold standard" of COVID tests. Contact MonroeCOVID@flhealth.com if you have differing COVID-19 tests and need further guidance.
Do I need a negative test prior to returning to work?
Contact your employer. However, CDC recommends people not retest after already having a positive test as it may continue to be positive for up to 3 months. As long as the positive person has isolated for the appropriate time frame, has been fever free for 24 hours, and overall has an improvement in symptoms, they are considered "no longer contagious" by CDC guidelines and do not need additional testing.
Who should I contact if I have general questions on isolation/quarantine guidelines?
Anyone with general questions should call the Florida Department of Health at 305-293-7500 or email MonroeCOVID@flhealth.gov. 
Is Monroe County Health Department still doing contact tracing?
Monroe DOH has changed from attempting to investigate every positive individual of COVID-19 and tracing all contacts to instead focus on follow-up of outbreaks and positive cases in high-risk settings, as well as those most at risk for serious illness from COVID-19. Monroe DOH has been contact tracing since March 2020. Although contact tracing was critical in helping mitigate the spread earlier in the pandemic, with the latest Omicron variant we have had to reevaluate our strategies. 
What is a COVID-19 outbreak and how do I report it?
Please report all outbreaks immediately that meet the below criteria with positive results within 14 days of each other to the Monroe County Health Department at 305-293-7500 or at MonroeCOVID@flhealth.gov.

Long Term Care/ Assisted Living Facilities: 1 or more positive residents. 2 or more positive staff.
Schools/Daycares, and Camps: 3 or more positive people.
Jails/shelters/workplaces/ and other settings: 2 or more positive people.
I tested positive and my employer is requiring a "clearance to work" letter, who should I contact?
Please email MonroeCOVID@flhealth.gov with your full name and phone number, and someone will follow-up. DOH Monroe does not supply release letters until the last date of isolation, we will not pre-date release letters for you as we need to ensure parameters to leave isolation have been met.
What is the transmission level of COVID-19 in Monroe County?
What is COVID-19?
People with COVID-19 have had a wide range of symptoms reported – ranging from mild symptoms to severe illness. Symptoms may appear 2-14 days after exposure to the virus. Anyone can have mild to severe symptoms, or no symptoms at all. People with these symptoms may have COVID-19:
Fever or chills
Cough
Shortness of breath or difficulty breathing
Fatigue
Muscle or body aches
Headache
New loss of taste or smell
Sore throat
Congestion or runny nose
Nausea or vomiting
Diarrhea
 How is it Spread?
COVID-19 spreads when an infected person breathes out droplets and very small particles that contain the virus. These droplets and particles can be breathed in by other people or land on their eyes, noses, or mouth. In some circumstances, they may contaminate surfaces they touch. People who are closer than 6 feet from the infected person are most likely to get infected.
COVID-19 is spread in three main ways:
Breathing in air when close to an infected person who is exhaling small droplets and particles that contain the virus.
Having these small droplets and particles that contain virus land on the eyes, nose, or mouth, especially through splashes and sprays like a cough or sneeze.
Touching eyes, nose, or mouth with hands that have the virus on them.
Preventative actions include:

Washing your hands frequently with soap and water for at least 20 seconds, especially after going to the bathroom, before eating, and after blowing your nose, coughing or sneezing. If soap and water are not available, use an alcohol-based hand sanitizer with at least 60% alcohol.
Avoiding close contact with people who are sick.
Staying home when you are sick.
Employees who have symptoms of acute respiratory illness are recommended to stay home and not come to work until they are fever free (without the use of fever-reducing meds) for 24 hours, and have an overall improvement in symptoms. Employees should notify their supervisor and stay home if they are sick.
What do I do if I think I'm sick with COVID-19?
If you are infected with COVID-19 we suggest that you call your primary healthcare provider to get information on what you should be doing to protect yourself and your family from COVID-19. The CDC recommends for those who are ill with COVID-19 to stay home except to get medical care:
Stay home. Most people with COVID-19 have mild illness and can recover at home without medical care. Do not leave your home, except to get medical care. Do not visit public areas.
Take care of yourself. Get rest and stay hydrated. Take over-the-counter medicines, such as acetaminophen, to help you feel better.
Stay in touch with your doctor. Call before you get medical care. Be sure to get care if you have trouble breathing, or have any other emergency warning signs, or if you think it is an emergency.
Avoid public transportation, ride-sharing, or taxis.
As much as possible, stay in a specific room and away from other people and pets in your home. If possible, you should use a separate bathroom. If you need to be around other people or animals in or outside of the home, wear a cloth face covering.
Additional guidance is available for those living in close quarters and shared housing.
See COVID-19 and Animals if you have questions about pets.
Follow care instructions from your healthcare provider and call Monroe County Health Department if you have additional COVID-19 questions at 305-293-7500 or MonroeCOVID@flhealth.gov
Resources for Tobacco Users
There is reason to believe that people who smoke or vape could be more vulnerable to COVID-19. The scientific and medical community is just beginning to understand the link between smoking and COVID-19.What we know is that quitting smoking is the best thing you can do for your overall health. The sooner you quit, the sooner your body can begin to heal.
Tobacco Free Florida's Quit Your Way program offers tools and services that are free and proven to help you quit smoking. You can learn more about all our tools and services at tobaccofreeflorida.com/quityourway.
Healthcare Provider and Facilities Reporting
COVID-19 positive patients and COVID-19 laboratory results are subject to mandatory reporting to the Florida Department of Health (Department) under section 381.0031, Florida Statutes, Chapter 64D-3, Florida Administrative Code and Emergency Rule No. 64DER21-8. ​
Please contact MonroeCOVID@flhealth.gov if you are a healthcare provider or facility looking to report COVID-19 results. We can provide further directions on methods of reporting once email received.​
COVID-19 Data
Questions about COVID-19?
If you have any question, please call 305-293-7500 or email MonroeCOVID@flhealth.gov
Resources and Information provided by the CDC:
CDC information about the COVID-19 vaccines
CDC information and suggestions for how to stay safe in community environments
CDC Recommendation of how to stay healthy by social distancing
CDC guide of what to do if you are sick with COVID-19
CDC Reopening disinfecting guidance for homes, businesses, schools, etc.
CDC Discontinuation of Isolation for Persons with COVID-19
CDC Frequently Asked Questions Page
CDC Key Resources on prevention and control, laboratory capacity, and more
CDC Resources for Limited-English-Proficient Populations
CDC Resources for older adults
CDC Resources for Newly Resettled Refugee Populations
DCF's Information and Updates for Families and Children
DCF's COVID-19 Economic Self-Sufficiency (ESS) ACCESS
Switchboard's multilingual resources on COVID-19
Red Cross resources to assist immigrants
Florida Attorney General consumer alert regarding fake COVID-19 tracing calls