Skip Global navigation and goto content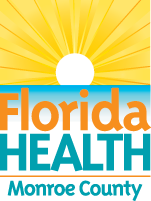 It's a New Day in Public Health.
The Florida Department of Health works to protect, promote & improve the health of all people in Florida through integrated state, county & community efforts.
Skip MegaMenu and goto content
The CDC and global health partners recognize World Immunizations Week (April 24-30) as a time to promote the use of vaccines to protect the public from disease and death. This year's theme, #VaccinesWork for All, emphasizes the importance of protecting people with vaccines throughout their lifespan and how society can benefit as we collectively pursue this goal. For more information, read
NurseJournal's 10 Facts About Vaccinations and the Role of Nurses
.
COVID-19 Vaccine Information
Florida Department of Health in Monroe County
 

Mailing Address

P.O. Box 6193 

Key West, FL 

33040 
COVID-19 Vaccine Eligibility
All those age 18 and older and individuals age 12-17 with parent/guardian consent are eligible for the COVID-19 vaccine.
Those under the age of 18 receiving a vaccine must be accompanied by a guardian and complete the COVID-19 vaccine screening and consent form.
It is no longer a requirement for individuals to provide multiple proofs of residency to receive a vaccine. Individuals will now be required to verbally confirm if they are a Florida resident or if they are in the state for the purpose of providing goods and services in Florida.
You can receive the vaccine in any county; you are not limited to your home county.
I am eligible to be vaccinated for COVID-19. Where can I sign up?
Vaccines are now more readily available at local pharmacies by appointment, including at CVS, Walgreens, Publix, Winn Dixie, CHI, and Rural Health Network Monroe County.
Winn Dixie www.winndixie.com/pharmacy/covid-vaccine
CVS Pharmacy www.cvs.com/immunizations/covid-19-vaccine
CHI in Marathon www.chisouthfl.org or call (786) 272-2100. 
Rural Health Network Monroe County in Key West call (305) 517-6613 ext 500
For additional locations outside of Monroe County,  visit the State's Vaccine Locator. 
In addition to those listed above, you can pre-register with the State's Sharecare system at myvaccine.fl.gov. Once pre-registered, you will be notified when appointments are available in your area. This website allows individuals who are eligible to receive the COVID-19 vaccine to be proactively contacted when vaccine appointments are available. If you do not have access to a computer, call the toll-free line for Monroe County at 866-201-7069 or for TTY (Text Telephone Relay) at 833-990-2908. For additional assistance, please call the helpline at 833-540-2081.
I am a Veteran, Spouse of a Veteran, or a Caregiver of Veteran. Where can I sign up to receive a COVID-19 vaccine?
All veterans, spouses and surviving spouses of veterans, and caregivers of veterans are eligible to receive the vaccine through the VA under the SAVE LIVES Act. More about this here: www.va.gov/covid-19-vaccine.

Appointment-only Vaccine clinics for enrolled Veterans are available at Miami VA locations in Miami-Dade, Broward and Monroe Counties. Appointments can be made by calling 305.575.7000 ext. 12085.

Monroe County Veterans can find information from the Miami Veterans Affairs Healthcare System and can apply to receive their VA healthcare eligibility status at the Monroe County Veterans Affairs Department: www.monroecounty-fl.gov/va

Miami Veterans Affairs Healthcare System is offering COVID-19 Vaccines to eligible Veterans in Miami-Dade, Broward and Monroe Counties: www.miami.va.gov/services/covid-19-vaccines.asp

Homebound Veterans: Veterans of World War II and the Korean War who are unable to travel to receive a COVID-19 vaccine can receive one by calling (850) 487-1533, extension 9. They can also visit the Florida Department of Veteran's Affairs to register.
Second Dose of COVID-19 Vaccine
Individuals who received their first dose of the Moderna vaccine at DOH-Monroe will get a call confirming their second dose appointment time and place.
DOH-Monroe only carries the Moderna vaccine, not the Pfizer vaccine.
For your safety, the safety of our staff, and clients, please do not come to any of the health department locations without an appointment for services, including COVID-19 vaccines. The vaccine will not be provided to anyone without an appointment. Personal contact information will not be collected on sight, by email, or by phone to be added to any lists.
More On Sharecare (MyVaccine.Fl.Gov)
Residents who have registered on Sharecare can update their information at the Vaccine Assistant at vaccine.healthsecurity.sharecare.com/vaccine.  By doing so, the resident stays in control of their contact information, and will get all communication from Sharecare going forward. Making any changes will not affect their place in line.  

Those who have registered and are waiting on a phone call for an appointment should answer unknown numbers. When answering, the phone system representative will announce themselves as "The Monroe County First Dose Scheduling Line."

For those who have already been contacted to set up an appointment via Sharecare, they can check their appointment time at vaccine.sharecare.com/appt-lookup.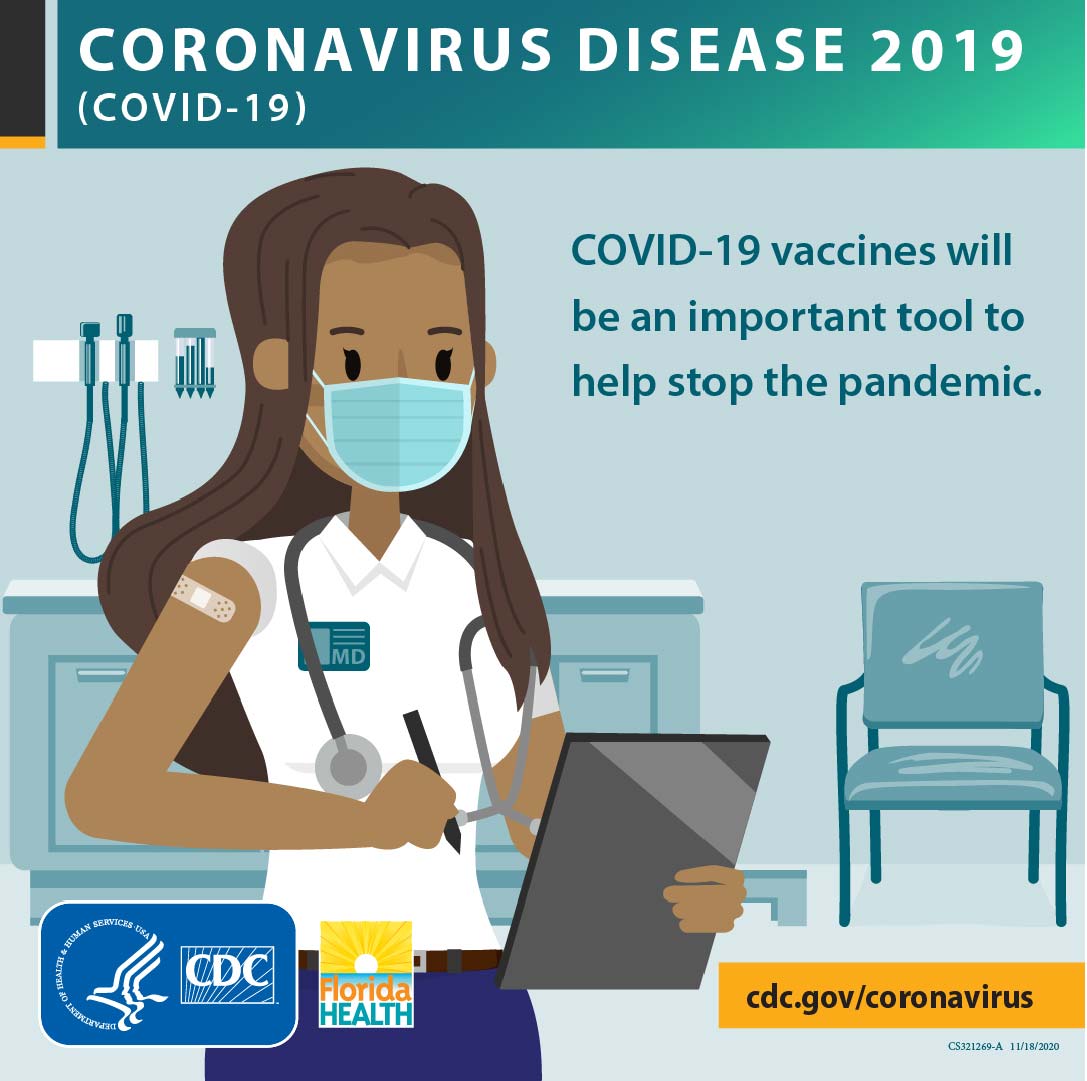 Learn more about COVID-19 vaccines in Florida.
COVID-19 vaccines will not give you COVID-19
COVID-19 vaccines will not cause you to test positive on COVID-19 viral test
Receiving an mRNA vaccine will not alter your DNA
Getting vaccinated can help prevent getting sick with COVID-19
People who have gotten sick with COVID-19 may still benefit from getting vaccinated
Severe reactions to COVID-19 vaccines from nearly 40,000 individuals were extremely rare (<5%)
Symptoms following vaccines indicate your immune system is creating antibodies
No patients died from receiving any vaccines in trials
Not everyone who had COVID-19 develops antibodies, and if they do, it is known to only last three or four months
For more facts, visit the CDC's website for Vaccine Information. This website is regularly updated. Please refer to it when questions arise.
Vaccine Information
Vaccines include weakened antigens that start a response within our bodies. Newer vaccines contain simply the blueprint for producing antigens in place of the antigen itself. In both instances, a vaccine will not cause the disease, but will prompt a response from the immune system.
Multiple doses of vaccines are needed to ensure long-lived antibodies are produced and that memory cells in the body are developed fully. From there, the body is trained to fight specific diseases causing organisms to rapidly fight when exposed in the future.
Vaccinating protects not just you, but also those in the community who are unable to be vaccinated. People with underlying health conditions that weaken their immune systems may not be able to get vaccinated with certain vaccines. These individuals can still be protected through "herd immunity" if they live in and among others who are vaccinated. The idea is that, when most people in a community are vaccinated, the pathogen has a hard time traveling because most of the people it encounters are immune. The more that others are vaccinated, the less of a chance people who are unable to be protected by vaccines are at risk of even being exposed to the harmful pathogens.
Visit the World Health Organization:
The World Health Organization is collaborating with scientists, businesses, and global health organizations to accelerate the response. While moving towards a safe and effective vaccine, we must continue the essential public health actions: "to suppress transmission and reduce mortality."
Visit the CDC regarding additional vaccine information as well as current clinical trials.
All vaccines are monitored and evaluated to ensure an understanding of the vaccines, and ultimately the safety of the population. The following links explicitly outlines such processes:
Facts section developed by A. Wright